---
We are excited to announce that Bevoman will be returning for 2021!
Due to continued restrictions on hosting in-person events by the University of Texas at Austin, Bevoman 2021 will be a VIRTUAL RACE.
To the athletes that signed up last year, you should have received an email detailing how to use your deferred registration to obtain free race entry this year. If you didn't, please email us at bevoman@texastriathlon.org. Unfortunately, we will not be able to extend your deferrals to next year's race.
Thank you all for your continued understanding and support, and we look forward to racing with you this year!
---
Bevoman Triathlon is hosted by and benefiting Texas Triathlon at the University of Texas at Austin.
Bevoman will feature an open division, allowing anyone to race alongside some of the fastest collegiate triathletes in the nation.
Register Here!
Race Overview
Virtual Race Information
Awards
Supporters
Results
Contact
Race Overview
When: Between Friday, April 2nd and Sunday, April 18, 2021.
Where: Anywhere! The race is based in Austin, with Texas Triathlon, but the virtual format allows athletes to compete from anywhere in the world.
Race: Olympic Distance Triathlon (1500m Swim, 40km Bike, 10km Run)
Registration: Race entry is $20 for all participants. Registration includes entry into the Olympic distance race and an event t-shirt.
Relay: There will not be a relay option at this year's Bevoman. If you signed up for a relay last year, each participant in the relay is eligible for free race entry this year.
After April 18th we will be hosting a t-shirt/award pickup at Austin Tri Cyclist. Check back for more information, coming soon!
Virtual Race Information
Race registration closes at 11:00 p.m. on April 18th, 2021. We must receive all your race times by 11:59 p.m. on April 18th, 2021.
Athletes have three days to complete the full triathlon, starting from the time they begin their first activity. This is intended to allow for location changes and other inconveniences that may be caused by individual completion of a triathlon.
To submit proof of completion, send photos/screenshots of Strava, Garmin Connect, or some other activity tracker to bevoman@texastriathlon.org. Each sport needs to be recorded individually. The activity must have a timestamp, a total time, and a distance clearly shown.
We will be checking each submission to verify its legitimacy.
Awards
Bevoman is not a USA Triathlon sanctioned event this year, so there will be no official scoring. However, times will be compiled and scored for awards.
The three award categories are Collegiate, Junior, and Open.
There will be awards for the fastest swim, bike, and run splits for each gender.
Top female and male swimmers will each receive a $50 gift card to Austin Tri Cyclist.
Top female and male cyclists will each receive a $50 gift card to Austin Tri Cyclist.
Top female and male runners will each receive a $50 gift card to The Loop Running Supply.
In addition, we have four random entry prizes of $25 each that will be randomly chosen from the participants.
Supporters:
Austin Tri Cyclist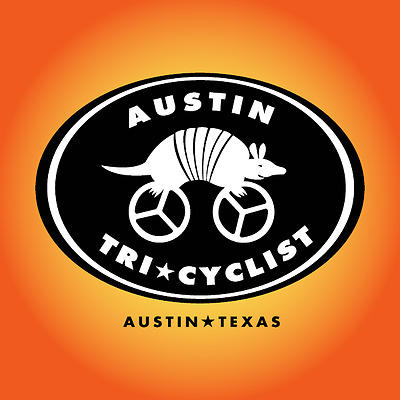 Specialty triathlon shop with bikes, gear, apparel & accessories for cyclists, swimmers & runners.
The Loop Running Supply
A comprehensive technical footwear and apparel destination, created by and for the running community. Our shop exists to equip and empower athletes of all fitness levels by offering a curated selection of gear that never compromises on performance or style.
With the help of our supporters, we will bring you the best race day experience possible. If you are interested in becoming a supporter please send us an email at bevoman@texastriathlon.org.
Results
2015 Race Results: https://www.texastriathlon.org/bevoman/results-2015
2016 Race Results: https://www.texastriathlon.org/bevoman/results-2016
2017 Race Results: https://www.texastriathlon.org/bevoman/results-2017
2018 Race Results: https://www.texastriathlon.org/bevoman/results-2018
2018 Race Results (Draft Legal): https://www.texastriathlon.org/bevoman/results-2018-dl
2019 Race Results: https://www.texastriathlon.org/bevoman/results-2019
Contact
Have questions, comments, or suggestions? Contact the race director at bevoman@texastriathlon.org